See the CIMAmotor expo on video
      China International Motorcycle Trade Exhibition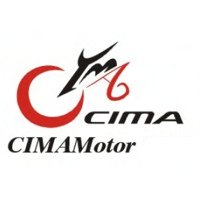 Visit the China International Motorcycle Trade Exhibition (CIMAmotor)
Very often trying to find a way in to the Chinese motorcycle industry can be difficult. Obscure websites written in poor English hinder communication as do poor phone connections. The answer to the problem is to visit the CIMAmotor expo the biggest commuter motorcycle trade exhibition in the world. Each year more than 103000 people (including 32000 trade visitors) view over 450 exhibition stands (90 motorcycle companies and 360 parts and accessory companies) displaying more than 1000 motorcycle models and too many spare parts and accessories to count. CIMA represents 90% of the Chinese motorcycle industry including all of the top 50 factories with many companies choosing CIMA to launch their new products (132 new models were displayed in 2012); the expo generates over 100 million RMB on site.
2011 saw the launch of the bigger displacement motorcycles from China with Europe and North America primary market targets. With the Chinese domestic market greatly reduced due to Government policies banning the use of motorcycles in urban areas more and more motorcycle companies are looking to export and have the EURO and DOT certificates of conformity or are looking for cooperative partners.
Making their debut at the CIMA 2011 were Yadea and Qianjiang two of the biggest electric scooter manufacturers in the world. This year will hopefully see many more EV companies contributing.
CIMAmotor not only attracts Chinese exhibitors, in 2012 36 foreign companies from UK, USA, Germany, Japan, Spain, France, Italy, Thailand, Korea and Taiwan chose CIMA to showcase their products to the Chinese audience. CIMAmotor 2012 saw 41 motorcycle events held in conjunction with the expo including- stunt displays, product demonstrations, company news releases, beauty pageants and development forums  
The exhibition centre is world class and boasts restaurants, tea rooms and bars (with really cheap beer)!
For the 2013 expo CIMA have introduced the VIP Service Pass which is available to overseas motorcycle/parts/accessory traders. The VIP pass includes free hotel accommodation, Personal Assistant (translators, tour guides) and much more. For more details see the VIP Service information. To apply for the VIP pass contact me at [email protected] 

I sincerely hope to see in Chongqing!    David McMullan, the Englishman in China.
              Apply for the CIMAmotor VIP service!
   VIP service for the China International Motorcycle Exhibition (CIMA)
The China International Motorcycle Exhibition would like to offer you our VIP service pass. Of course all services are optional. Services include
Free personal assistant to act as you translator and tour guide. - Your PA will pick you up from the airport and take you to your hotel. He/she will be available to you for the duration of the CIMA providing you with translation assistance. Also he/she will act as a tour guide to allow you to see some of the many tourist attractions of Chongqing and will advise you on restaurants and bars/clubs for your evening social life. Although this is a free service please feel free to tip your PA at the end of your visit if he/she is satisfactory.
2 nights free hotel accommodation. Your hotel accommodation will be close to the expo. Your personal assistant will collect you at your request and take you to the exhibition.
 Free show and event tickets. - Free entry to the show and to the many stunt riding and motocross events.
Free monthly news/ new product update on the Chinese motorcycle industry. A monthly email update on all the happenings in the Chinese motorcycle industry, including new product releases and reviews.
Welcome banquet and entertainment. - To welcome you to Chongqing you are invited to the welcome banquet. Enjoy traditional Chinese food and entertainment and drink as much as you like!
Factory visit arrangement. - Chongqing is home to 64 motorcycle production companies and over 1500 spare parts companies. Let us know which companies you wish to visit and we will arrange it with them for you. If you are not sure which factories to visit send us a description of the products you would like to see and we will select the best visit for you.
Motorcycle spare parts market.- Chongqing boasts 2 large motorcycle spare parts markets selling every conceivable motorcycle item including accessories. We will arrange for you to visit these markets if you wish.
Motocross events – If the bikes and the girls at the expo don't lift your adrenalin levels enough you are invited to take part in our 'all comers' motocross race. We'll provide the bike and safety gear.
To apply for your VIP service pass write to David McMullan at [email protected]
CIMAmotor's new exhibition centre

Chongqing city in China is (according to a recent BBC documentary) the 'fastest growing city in the world.' It is as a result of this growth, mainly due to migrant workers providing labour for the production lines, that Chongqing has become one of the global centres of motorcycle production producing an estimated 15% of all two wheeled vehicles ridden in the world. This exponential growth in motorcycle production has seen the need for a bigger and more modern exhibition site for China's premier motorcycle exhibition- CIMAmotor. As Chongqing fast becomes one of the world's most important business and manufacture centres the need for a 1st class exhibition centre has been realised and built.
                   Chongqing International Expo Centre 
 Located at the core of the LiangJiang new business area in Yuelai exhibition town, the Chongqing International Expo Centre is one of the most impressively integrated conference, exhibition, catering, accommodation, entertainment and events venues in the world. With a total area of 600000 square metres the centre is the 2nd biggest in China and top 10 in the world.
As a global top tier convention and expo centre it offers a multifunctional hall of 20000 sq m, 16 ground level column free halls measuring 11150 sq m each. The centre also boasts 100000 sq m of meeting and banqueting rooms, a 100000 sq m service zone and 11000 parking spaces.
The centre is located 8 kilometres from Chongqing International Airport and 16 kilometres from the bright lights of downtown Chongqing. Also all 66 motorcycle manufacturing factories and hundreds of spare parts companies are within an 8 dollar taxi ride.  
Visitors to October's China International Motorcycle Exhibition (CIMA) will be the first to enjoy the new facilities as CIMA will be the first expo to utilise the centre after its completion. The new venue will comfortably allow for the expansion that it necessary for the expo and will grant exhibitors extra space to show-case their latest models. Also, in contrast to previous expos, all exhibition stands will be on the ground floor allowing more comfortable viewing pleasure for the visitor.
CIMAmotor's expansion is yet another indication of the expos ambition, which is to become the number one motorcycle trade exhibition in the world!
         Trader News report on CIMAmotor 2013
While major European motorcycle shows gain maximum publicity thanks to the fact that major manufacturers use them to announce new models, there are other shows which are gaining quite a following and can give an insight to what might be heading our way in the near future. Take for instance this year's 12th China International Motorcycle Trade Exhibition or CIMAMotor for short, held in Chongquing, China's fourth largest city and the main centre for motorcycle production.
Packed into two halls at the massive modern Expo centre, which could easily absorb at least two of our own Birmingham NEC, were 400 of the major manufacturers and suppliers in China. Not only were these exhibitors looking for new export markets amongst the many overseas visitors, along with coverage from the worlds press, but it was a chance to showcase their new and existing products to the home market.
While we may think the term trade show means just trade visitors the Chinese just see the show as means of increasing sales, which have seen a 12% drop over the last year, partially caused by the banning of motorcycles from major city centres across China. Certainly the first day of the four day event running from the 17th to 20th of October saw the roads packed with riders heading for the  show and massive queues at the turnstiles that any show organiser would be proud of.
In an effort to capitalise on the interest from potential buyers and enthusiasts, there was a large market area selling directly located between the halls and a massive test area which allowed test rides within the confines of the Expo.
OK China might well be a long way from home, but as the current economic situation continues to bite, we have seen a gradual return of smaller motorcycles appearing again in the UK market. Also with the recent changes to licensing requirements new machines are being sought to fit in with this new legislation.
China already being the home to volume producers of small capacity machines, many major manufacturers already have tie-ups and collaborations that see some smaller machines being made and designed in China. A visit to the Chongquing Jianshe Motorcycle Company Ltd showed a production line of Yamaha YBR 125s running alongside a line of Jianshe machines headed for their post office, just one of several collaborations taking place to reduce manufacturing costs!    
But, reducing costs does not mean the product is cheap and nasty and close examination of the products from some of the other high-end brands like Haojue and Lifan who produce over a million machines a year show, that lessons have be learnt and the quality of finish is as good as you will find from Japanese manufacturers.   Some of the engine technology may seem a little dated in some cases, but were talking about machines designed as basic transportation for a lot of people, rather than as a leisure item.
However, interestingly many of the larger companies are upping the ante and gradually producing larger machines up to the 650 bracket and Honda launched a very nice looking CBR 300 that may do well in the UK at some later stage. It should also be noted that a major exhibitor at the show was Harley Davidson, who like Ducati are gradually getting a big following and increasing sales amongst the more wealthy Chinese riders. 
A look around some of the many accessory booths saw products aimed at the American market in particular and there is a definite drive amongst the Chinese industry as whole to move up a gear and become major players on the world stage and not just remain as suppliers of basic utilitarian transport.
Given the interest from the world's media and the packed attendance at this show, next year's CIMA may well see world launches of bikes that may well be heading our way!